The Zephyr HxM BT heart rate monitor is a wireless fitness-tracking device that can be used with smartphones as well as personal computers. It combines Zephyr's Smart Fabric™ heart rate sensor technology, movement sensors, and Bluetooth wireless connectivity on a chest strap for athletes who live on the cutting edge of technology. You can finally do heart rate monitoring and variability, speed, and distance in a small, comfortable, lightweight device.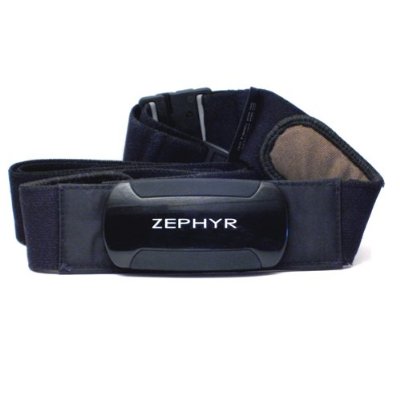 Details
Heart rate monitor tracks your heart rate, speed, and distance.
Innovative fabric-based sensors for market-leading comfort and accuracy.
Connects to your Android or BlackBerry smartphone.
Workout smarter – track your progress and lose weight safely.
26-hour battery life, USB rechargeable.