We are pleased to announce the release of our latest application, SimpleEye Live Pulse Oximeter into the Android Market. This is the next application in our health application series that extends our current range of single measurement applications to provide the Android Market's first solution for recording of live blood oxygen and heart rate data from compatible Bluetooth pulse oximeters. You can now record pulse oximeter data from supported pulse oximeters, including the Nonin 9560 II BT, on your Android device. These recordings can be viewed in an interactive chart or shared over email.
Finally: screen shots to show it off.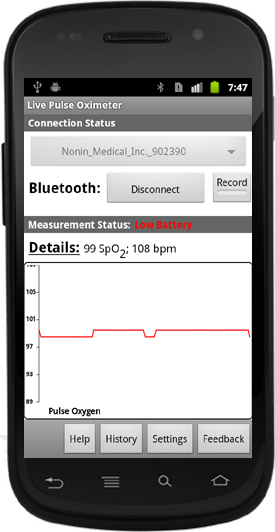 Shows a chart of the live blood oxygen values.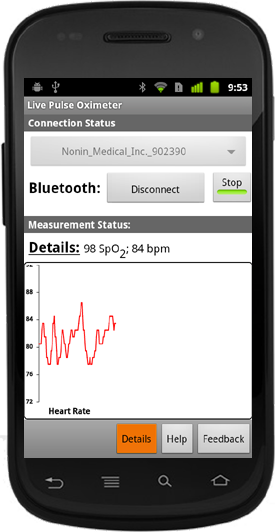 Shows a chart of the live heart rate values while recording.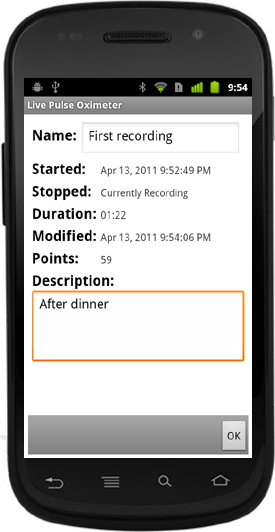 Annotation of a recording.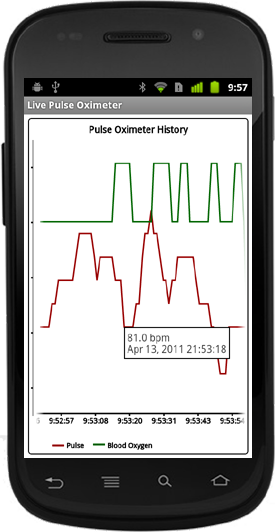 View a recording in an interactive chart.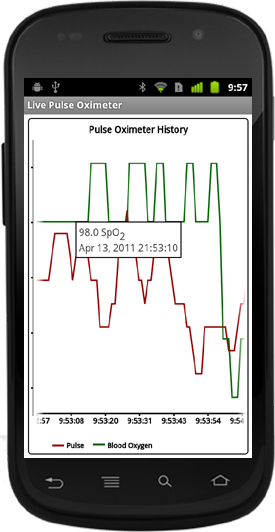 Share a recording by email.